DAT's after-sales service focuses on prestige and professionalism
At DAT, we believe that quality products must be accompanied by reputable and professional services, bringing satisfaction to customers. Therefore, after-sales service, customer care and warranty policy are always of special interest to DAT to be able to provide the best and most dedicated support.
Commitment to genuine warranty policy
DAT is the General Representative of INVT and has its exclusive Warranty Center in Vietnam, which makes DAT the first choice of customers for INVT branded products, especially the Genuine UPS series. Any problems with technical errors, problems arising during operation will be quickly handled by DAT and INVT partners, shortening machine downtime and ensuring the efficiency of UPS's uninterrupted power supply.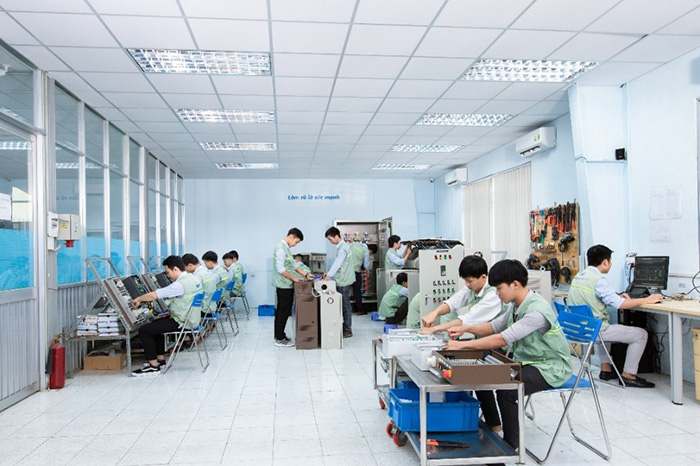 For single-phase online UPS, 3 years warranty shall be provided for the UPS body and 2 years for the battery. During the warranty period, when the product is defective during operation, a new UPS product will be exchanged. In addition, all single-phase offline UPSs are covered by a 1-year warranty.
All 3-phase UPSs are also covered by a 1-year warranty. When the product fails during operation, customers can contact DAT's technical support and service center to be handled and resolved quickly.
The warranty process at DAT standardizes professionalism, creating convenience for customers with 5 simple steps: Receive products – Clean products, check for defects – Replace with new components – Return products under warranty and share best practices for product operation. The time to complete the product warranty work is only within 48 working hours (excluding Saturdays, Sundays and holidays) from the time of receiving the warranty products.
See more information about warranty policy for UPS product series here.
24/7 technical support, dedicated customer care
DAT always tries to satisfy the expectations of customers and partners from consulting to after-sales service. A team of well-trained and professional experts and engineers will help customers choose the most suitable UPS products for their intended use, advise on ideal capacity and solutions that increase efficiency in delivering uninterruptible power to devices, machines or data centers.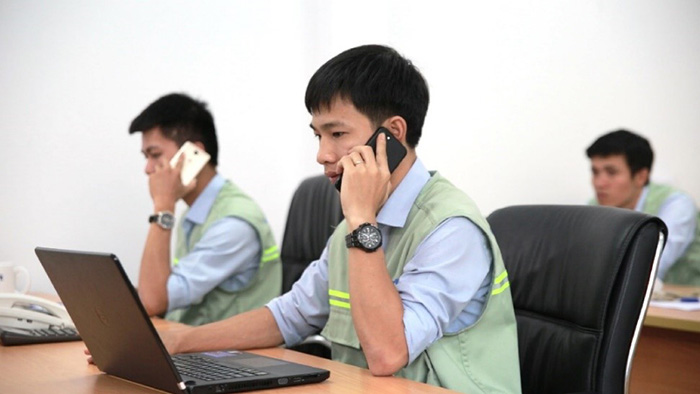 During the process of using and operating the product, if you have any questions or problems that need technical advice or support, you just need to pick up the phone and call the hotline 1800 6567 (free of charge), press 3 to request support. A team of experts in UPS & power storage will help you solve all your worries, always accompanying customers 24/7.
In addition, the customer care department will regularly contact customers to update product status, receive and resolve comments, questions, complaints about products, share more useful information on how to use a UPS with high efficiency.
With 3 branches and technical service center in Ho Chi Minh City, Hanoi, Can Tho with a team of dedicated technicians, DAT can provide maximum customer support at any time, anywhere, commit to bringing quality products with warranty policy, the most professional prestigious and after-sales service in the market.
DAT Technical Company Limited Headquarter
Address: B163 Nguyen Van Qua Street, Dong Hung Thuan Ward, District 12, Ho Chi Minh City, Vietnam
Phone: (+84) 283 715 7567
Hotline: 1800 6567 Email: info@dattech.com.vn
Ha Noi Branch
Address: 05 – 10A, Industrial Hoang Mai, Hoang Van Thu Ward, District Hoang Mai, Ha Noi, Viet Nam
Phone: (+84) 243 252 5000
Email: info.hanoi@dattech.com.vn
Can Tho Branch
Address: 146 Bui Quang Trinh Street, Residential 586, Phu Thu Ward, Dist Cai Rang, Can Tho, Viet Nam
Phone: (+84) 292 391 7137
Email: info.cantho@dattech.com.vn
Warehouse & Service Center
Address: 716/6 Nguyen Van Qua, Dong Hung Thuan Ward, District 12, Ho Chi Minh City, Viet Nam
Technical & Application Center
Address: 3 – 10B, Industrial Hoang Mai, Ha Noi, Viet Nam